Networking Tips for Introverts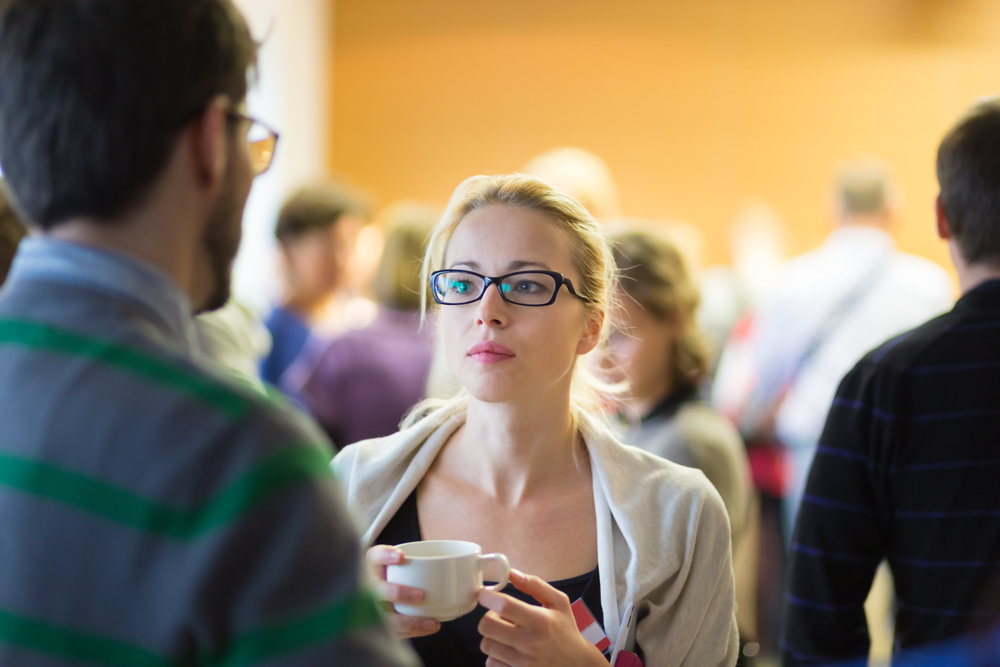 Introverts CAN network
If you find yourself intimidated or a little overwhelmed when you have to talk about your business to a room full of say 50+ people, you are not alone. This is especially true if you are an introvert.  
Mention attending networking events to many entrepreneurs and you get rapid heartbeats along with interesting excuses. When I mentioned to a friend that I never saw her at any of the networking events put on by the local business association that we both belong to, she responded, "Yeah, I never go because I don't know anyone…"  Call me crazy but isn't that the point?
I can't say that I blame her though.  It is a rare breed that naturally likes walking into a room full of strangers and starting a conversation.  Only the most extroverted of individuals will find this appealing. There are ways though that you can calm your nerves and also use this time effectively.
Here are three tips you can implement now
Instead of thinking about networking events as a place to make contacts and get clients for your business, think of it as a place to serve others and learn something new.  This takes the pressure off of you to sell your business.  People love to talk about what they do so show a genuine interest in their business. And don't just focus on the business.  Be interested in them as a person.  I always enjoy finding out how someone got started in the business that they are in.  What is their history? What have been their biggest struggles and successes?  Look for ways that you can serve someone. Can you connect them with another person or business?  Can you refer them to a book or resource? Be curious.  Be involved.  Be genuine.
Think of networking as an opportunity to develop a relationship over a period of time.  You probably won't walk in to a networking event and leave with one or more clients. Become a familiar face. Don't just show up once and never come back. Follow-up with the people you meet by connecting on LinkedIn or by sending a personal message. Be service not selling oriented. And as in any relationship, be consistent in offering support.
Finally, here is a great way to get connected:  Ask the people organizing the event, "How can I help?" Greet people at the door, help with signing people in or join a committee.  Really get to know business owners as people rather than as another sale.  Before you know it, you'll look forward to networking events rather than dreading them!
Here are some more tips on overcoming the fear factor of networking.
How do you view networking? How do you make it work for you and your personality style?
Let me know in the comments!
Want to learn more about your personality style and how to grow your business? Want to work in your strengths and increase your productivity? 
Take the online personality assessment and get a 45 minute interpretation of your results:
Wow!  Lynne's expertise in Personality Styles, mindset and priority management  is a powerful combination.  The interactive and personalized format was engaging and gave me tools I can use and actions I can take right away.  ~Erin Shaw