Top Ten Ways to Travel Smarter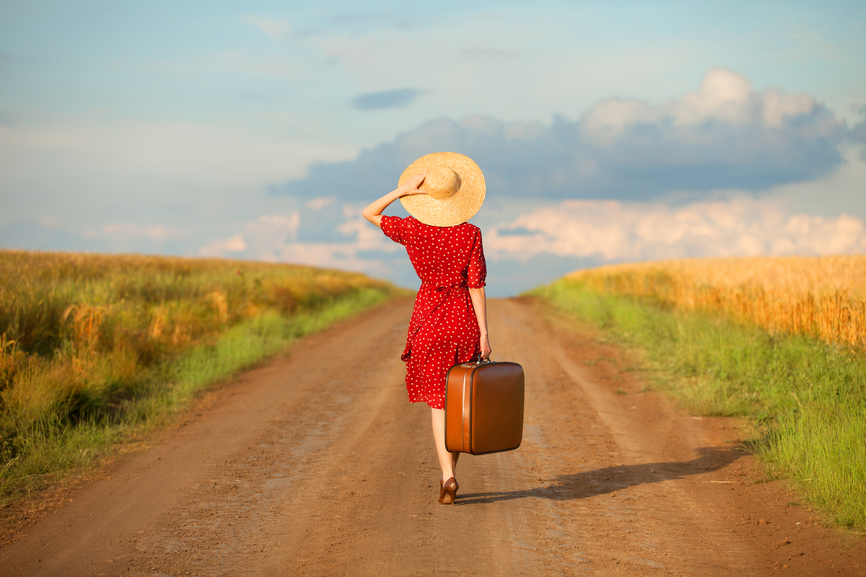 People don't take trips.  Trips take people.  ~John Steinbeck
I love to travel.  Every year I attend a lot of seminars and retreats.  I speak at a lot of conferences.  I've taken groups of high school students to Europe and back (didn't even lose any)! Most of my travel involves business but sometimes I travel just for fun and to see new places. When you read this post, I'll be traveling to be a trainer at the Nevada School Counselor Conference in Las Vegas.
Over the years I've developed a system for making travel as comfortable, productive and stress-free as possible.   Here's my top ten tips for traveling well whether you travel for business or for fun:
Plan ahead and have a regular system for packing.  I have a suitcase that I keep packed with basic items all the time.  The basic items that I include are based on disastrous trips I've taken where I arrived in Tennessee in the dead of winter without a sweater or at a hotel with a fitness center but nothing to work out in.  No, the suitcase isn't huge… I add the basic clothing items I need when I pack, but I plan ahead to have the things that I've routinely forgotten. 
Bring a few comfort items that will help you feel at home no matter where you are.  For me this is some special caffeine free tea bags and a chocolate treat that I can enjoy in the hotel room after a day of stressful presentations.
Ritual is important–As much as possible keep your regular schedule.  This means going to bed at the usual time and getting up at the usual time.  For me this includes a morning focus session where I outline my goals and action items for the day.  Travel should be energizing not exhausting.
Hydrate–This is a big one and something I have to be continually mindful of no matter where I am.  Take your bottled water with you when possible.  If it's not possible because you are flying, purchase a water bottle and use the filtered water wherever you are.
Maintain a healthy diet–I know this is hard enough to do at home but sometimes it feels impossible when you are attending a conference or traveling.  The keynote lunch is loaded with carbs and oh, that tempting cheesecake dessert! Enjoy yourself but be selective and look for ways that you can keep your focus on healthy food.  You will feel better and be more energized for it.
Allow enough time–Whenever I'm doing a presentation in another city, I like to arrive the day before and spend time getting prepared for the session. I scope out the room I'm presenting in, checkout the set-up and review my notes as well as re-pack any items to have on hand for the session.  Nothing is worse than feeling out of sorts as you start a presentation because you spent the last thirty minutes frantically looking for the room…
Learn something new–Travel is fraught with lots of downtime.  Minutes or hours sitting in an airport or driving to the destination.  I spend this time listening to audio books and podcasts that I follow.  Audible.com is a great site where you can download almost any book imaginable.  Be sure to take your phone/ipad and earbuds to make the most of your time.
Meet someone new–Part of the excitement of travel is not only seeing new places but also seeing the world through new eyes.  Spend some time getting to know the locals in an area.  Don't be afraid to ask for recommendations for places to eat, things to see and do.  Learn about the stories of the people you meet and share your story with them.
Celebrate and be present–The number one travel tip is to celebrate your travel experience. Look at the world through a positive lens.  Enjoy the people you meet and your surroundings! What will you learn and experience that will change the story of your life forever?
What is your favorite travel tip?  Tell me in the comments section… I'd love to hear.
Need a trainer for a staff development session on personality style, communication and crucial conversations?  I'd love to talk with you:) Email me at: dream@lynnewatts.com
Here's what participants say about my presentations:
I was delighted to meet you and liked your method to get people involved. I have been attending monthly foster parent training for a lot of years and haven't met anyone to get that group out of their seats like you did. I hope to see you for additional training on campus. –Bob