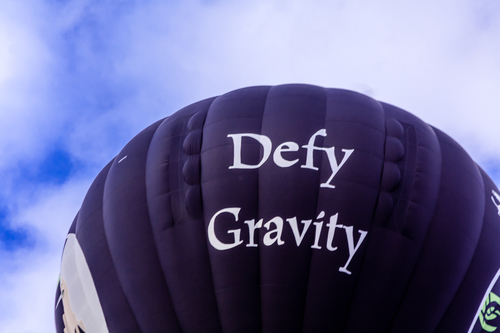 Three Takeaways from Wicked, the Musical
One of my favorite plays of all time is Wicked. I've seen it four or five times and have the T-shirt to prove it! I love laughing at the clever lines and humming the inspiring music. I eagerly anticipate the best part of the play when Elphaba the wicked witch sings Defying Gravity and levitates in the air, wind blowing, lights dramatically flashing.  It gets me excited just thinking about it.
The Powerful Message of Wicked
What is it about this play that brings me back time after time?  The message of the play is inspiring and timeless. It is the story of learning to be comfortable in your own skin, even if it is green.  It is the story of the illusions and masks that we all wear and the courage that it takes to defy gravity and be authentically yourself. It is the story of overcoming your past through living fully in the present.
There are three key lyrics that sum up the passionate revelations of Wicked.
People come into our lives for a reason, something we need to learn~Glenda the Good Witch   In the beginning of the play Glenda is all about changing Elphaba into a Ga-linda clone.  By the end of the play she recognizes the qualities and gifts of Elphaba that she can learn from.

Take away:  What can you learn from even the most difficult people in your life?  Can you see life through another's eyes and learn from their perspective? Can you put aside your world view and learn from another's experience?

I'm through accepting limits, because others say they're true~Elphaba the Wicked Witch This is another inspiring message, this time from Elphaba, the character that we all initially believe is "wicked". In truth, she is misunderstood, but she accepts others' perception that she is wicked until she realizes that she is allowing others to limit her abilities and her path in life.

Take away:  We all tend to allow the perceptions and values of others to limit our lives. How are you allowing others to limit your goals and aspirations?  How is your perception of your abilities influenced by others rather than a realistic assessment of what you can really do?

Everyone Deserves A Chance To Fly~Elphaba the Wicked Witch  When Elphaba gives herself permission to be all that she can be, she becomes a power to be reckoned with.  Permission to love, permission to express her opinions and convictions honestly, permission to stand up for the truth.

Take away: So often we limit our lives and live small.  We are afraid to step into the greatness, the future that is possible. Have you allowed yourself to fly?  Are you challenging yourself to use your gifts and talents?  Are you defying gravity?
Download the free Dream Achiever eBook found on the home page and like Elphaba… LEARN TO FLY!
Ready to make a change in your life?
Want to create an exit plan from your job?
Need a coach to hold you accountable?
Email me to set up a free coaching clarity call:  dream@lynnewatts.com
Let's start making a new future together.