5 Ways to help children develop GRIT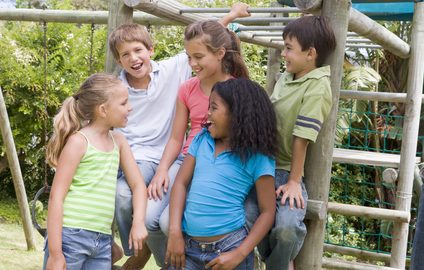 Prepare the child for the path; not the path for the child.  (author unknown)
Our current environment where many parents are sheltering at home with their families and working remotely at the same time is a stressful time for all. One of the unseen benefits however, may be the many lessons children learn about the power of a growth mindset and a positive attitude when faced with disappointment and hard times. They may well develop into adults who are adept at handling hardship.
Businesses today are dealing with the effects of our parenting styles from the 80's and 90's.  Children who got participation trophies for just showing up at an event, now expect careers that reward the same type of behavior. While we focused on developing self-esteem in our children, in many ways we developed an entitlement mentality instead. Today looking back, there are important lessons that have been learned about self-esteem and it's connection to affirmation and achievement.
Parents and educators today can benefit from past experiences.  Here's what we know now: Hollow affirmations about how smart and talented children are without regard to the outcome, create an entitlement mentality. Realistic affirmations and encouragement based on a children's abilities and efforts develop children with grit. What is Grit?  Grit is made up of passion and persistence,  necessary ingredients for success.
How to prepare the child for the path, not the path for the child
Here are five ways as educators and parents we can develop children with grit who are not only successful but capable of handling failure or disappointment as well.
1 Connect–Take time to listen and develop the relationship.  We all need to know that someone cares about us, our feelings, our experiences and our perceptions of the world. You don't have to always agree  but do take the time to listen.
2.  Believe– Teach children to believe in themselves by believing in them first.  Let them know the potential, the strengths, the talents that you see in them.  Especially in the face of failure,  you may need to remind them of those abilities that you see so clearly.
3. Expect achievement-Don't settle for less than you know your child can deliver.  Encourage them to set big goals and then stretch to reach them. Help them relish the challenge and obstacles involved. Encourage them to develop problem solving mental muscles and to see failure as a time to learn and grow.
4.  Hold them accountable– Some of the best lessons learned are those that are the hardest.  Help them develop persistence and perseverance by encouraging a never give up mentality. Don't accept excuses and rationalizations.  Remind them that even when they don't feel motivated, the team, the community, their family is counting on them to give their best. Sometimes we don't experience success until we learn to push past our own resistance.
5. Celebrate effort— Recognize the goals accomplished and the effort involved in reaching them.  Even in the face of failure show your excitement and approval for the energy and focus that it took to stay the course.
Wyatt's Little Book of Lesson Plans, Worksheets and Games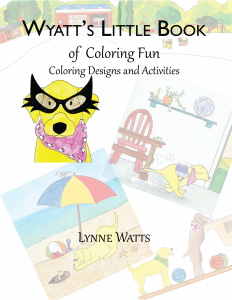 Just for you!  Here are activities, lesson plans, discussion questions, coloring sheets, word search puzzles and games for each of the nine Wyatt the Wonder Dog Books.  Over 75 pages of ideas so that you can create lessons on cooperation, teamwork, listening, mindset, friendship, conflict resolution, organization and generosity to quickly extend and incorporate the Wyatt stories.