Wyatt the Wonder Dog School Counselor Resource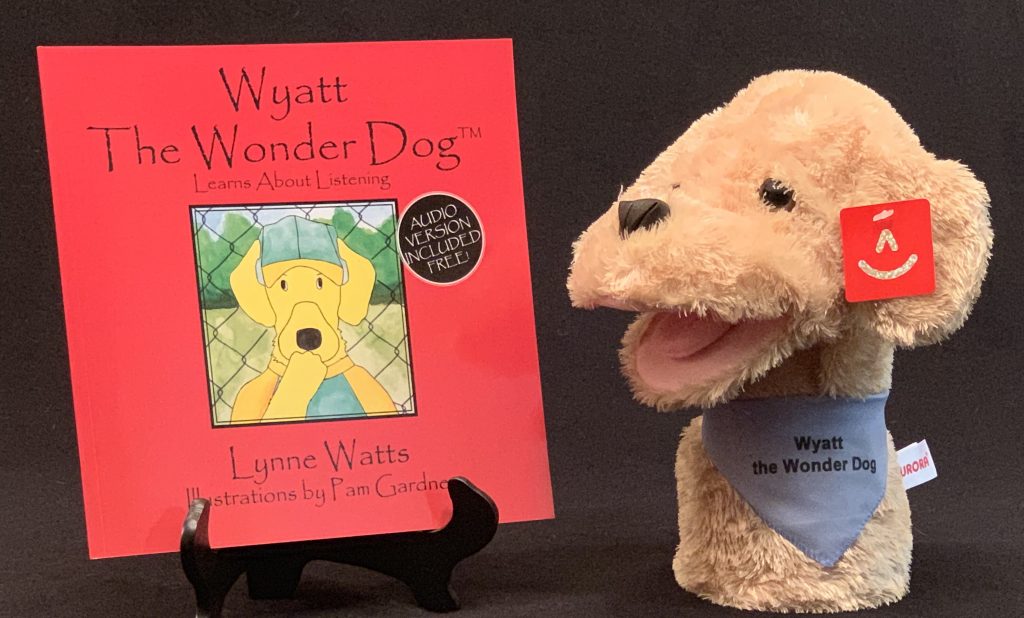 Wyatt the Wonder Dog
School Counselor Resource 
You asked for it and we've put it together for you…
Did you notice that there is now a Wyatt the Wonder Dog puppet to accompany the Wyatt book series? Wyatt is really proud of the results and especially the bandana that goes with it.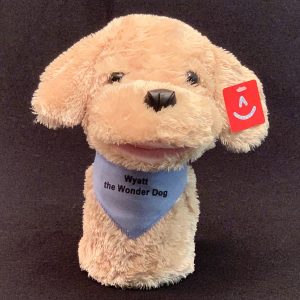 So we've created a special package for all the Wyatt fans out there: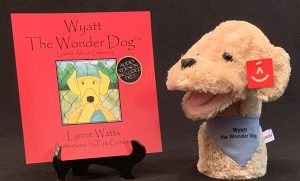 Yep you got it… You can get Wyatt's newest book, Wyatt the Wonder Dog Learns about Listening and the Wyatt puppet to help you tell the story. 
Just like all the Wyatt books, the story is a grab 'n go lesson with discussion questions and mindfulness activities in the back of the book.
Supplies are limited so grab it now:
Please follow and like us: