How to Create a Plan for Better Behavior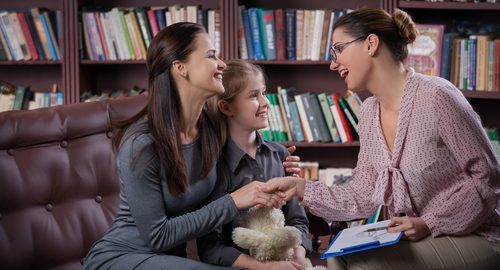 A Better Behavior Plan
I once was counseling the parents of a child who didn't want to come to school.  After investigating the situation and making sure there wasn't a bully at school who was intimidating him or a problem with academics that was discouraging him, we talked about setting up a reinforcement program where he could earn something for attending school without morning complaints and tantrums.  The parents were eager and cooperative. They wanted to get Johnny back in the school routine as quickly as possible. The next day I met with Johnny and asked about his new program.  He informed me that if he came to school as planned for the next few weeks, he would earn a vacation on a cruise ship over spring break with his parents. Obviously, I had failed to clearly explain a reinforcement program and how to choose a reasonable and sensible reward…
In today's affluent and savvy world of parenting, we are creating what Tim Elmore calls in a post the 'encore problem'.  As parents we want to create better and better experiences for our children. We want to wow our kids. Each year should be better than the next. Even when we are impacting a behavior with a behavior plan, we feel the need to create the ultimate reward. The problem? We are setting the stage to continually up the anti and soon kids start expecting more and more. If the reinforcement program that Johnny's parents had designed had worked (and it didn't—I'll explain why in a moment), what were they going to do as an incentive for the weeks after spring break?  A trip to Europe? Spaceship to the moon?
Here's what a behavior reinforcement program is designed to do and how to set up a successful one:
A behavior plan helps to clearly identify the behavior(s) that  is a problem and holds the child responsible. It does this by recognizing that the behaviors are a choice and the child is making a choice to cry, whine, not follow directions,  throw a tantrum etc. This seems basic but often behaviors are seen as almost involuntary by both the parent and the child if they have become an established routine.
A behavior plan clearly identifies the proper and expected behavior.  For example, in the school avoidance problem described above, we clearly identified how Johnny was expected to act in the morning by describing the best case scenario or a good morning routine.  Making a checklist or writing down the expectations is recommended so everyone is on the same page.
A behavior plan sets clear consequences for both expected and unexpected behavior.  The plan should be discussed and written down.  A positive reinforcement or reward should be reasonable and as close time-wise to the positive behavior as possible.  I often recommend earning extra time in the afternoon after school to do something the child enjoys. Improve the reward by involving the parent in the activity.  For example, parent and child could spend extra time outside playing basketball, they could enjoy a movie or video game together, read a book, cook together… really the possibilities are endless. Set a reasonable time limit for the activity of 30 minutes or so. Make sure the reward is not something you do routinely anyway and then make sure you follow up. Notice that you don't have to spend money or create an elaborate plan as a positive reinforcement.
What if the expected behavior doesn't occur?  Again there should be a consequence as close to the behavior as possible.  In the school avoidance case mentioned above, it could be no video games or tv for the evening. It could be no play time outside. It could be extra time spent studying.  It could be an earlier bedtime.  The consequence should be delivered without lecturing.  There should however be a thorough review of the plan for the next day with an expectation that learning will have occurred through the mistakes made today.  Set the stage for and expect a positive experience in the future.
What can go wrong?

No follow through and lack of consistency–you have to adhere to the plan long enough for it to work. How long is long enough? Until it works. Seriously. That doesn't mean you don't review and revise it as needed.  But it also means that you don't throw up your hands after the first few days if there isn't a dramatic change in behavior. It takes time to change behavior. Think about the last time you tried to change your behavior and do something differently…
Creating an impossible or complicated plan— Offering a cruise for good behavior falls into this category.  If the behavior doesn't occur are you going to cancel the family vacation?  Offering to spend all afternoon shopping with your child for toys if their behavior improves also falls into this category.  Create a plan that is easy to deliver, won't break the bank and is going to enhance the relationship on many levels.
Depending on extrinsic rewards exclusively rather than fostering intrinsic rewards. A reinforcement program is not meant to last forever.  Ultimately the goal is to establish better behavior as a routine.  That is why rewards that encourage better behavior while also developing a closer relationship are ideal. Continue to process the experience and encourage a learning and growth mindset.
Wyatt Learns about Being Organized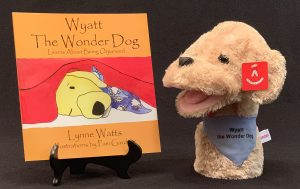 It's time to catch the school bus and Wyatt can't find anything.  Where is his backpack?  his lunch money? Wyatt is about to learn a valuable lesson about the importance of being organized and the benefits of planning ahead.  This adorable story offers simple helpful ideas that kids and parents can use to make life less stressful and more fun.
If you've ever lost your lunch money or misplaced your favorite toy, you can relate to Wyatt.  This adorable story offers simple, helpful ideas that kids and parents can use to make life less stressful and more fun!          ~Erin K. Casey, author of Zany Zia's Hats to Where
Leadership Lessons for Kids Based on Stephen Covey's 7 Habits of Successful People