School Counselor Resource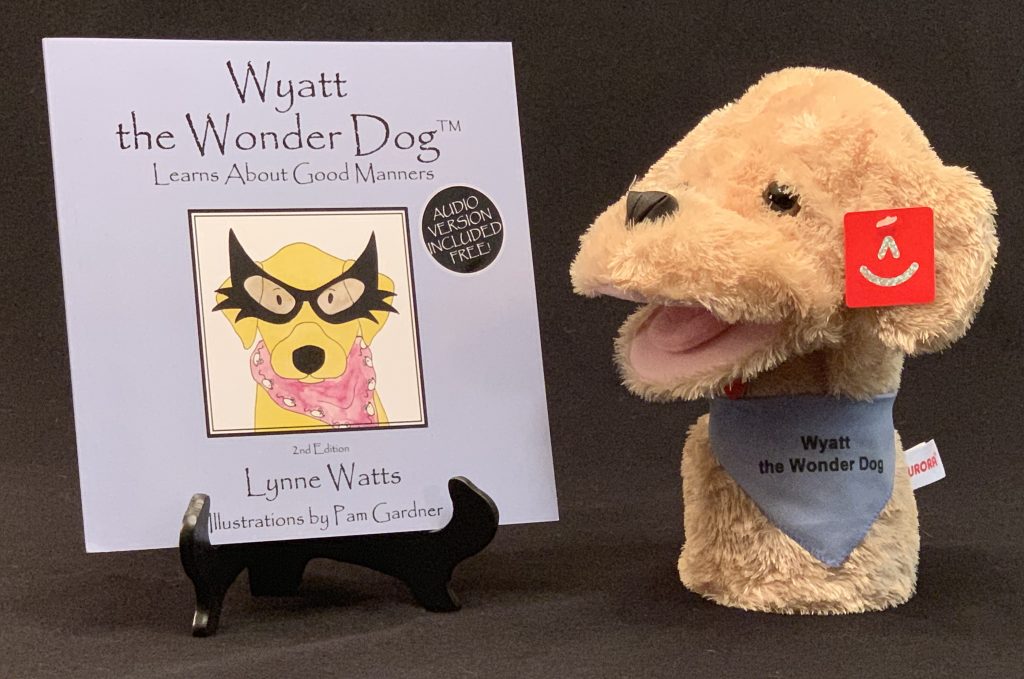 Wyatt the Wonder Dog
School Counselor Resource 
Do you spend a lot of time helping kids get better at getting along? Do you need a story that helps kids cope with bossy friends? Wyatt would love to help.
Here's a story to teach kids how good manners between friends can save the day: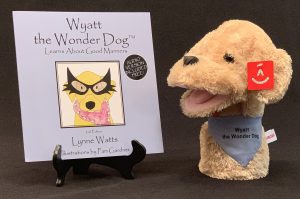 Wyatt is always wondering about something and lately it is how to get his friend, Max to change his bossy ways. What can he do? Join Wyatt as he considers some rather unusual options until he finally discovers that a heart to heart talk with Max can create a new friendship with an old friend.
Have you ever had a friend that did some things that you disagreed with? Wyatt does and he doesn't know what to do about it. Join Wyatt as he learns that being honest with his friend is the best and only way to solve the problem. A great story!~Lynn Hughes M.Ed. professional school counselor, Ball Ground Elementary
Now you can get Wyatt the Wonder Dog Learns about Good Manners and the Wyatt puppet to help you tell the story. 
Just like all the Wyatt books, the story is a grab 'n go lesson with discussion questions and an activity in the back.
Supplies are limited: