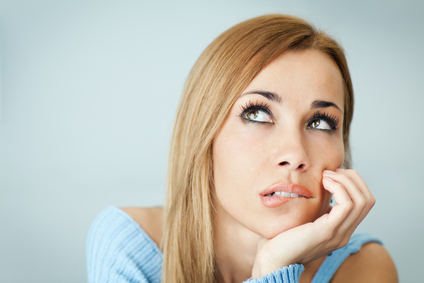 Here's how to ask it to maximize your results
In a previous post, I revealed the secret to getting what you want in life…
Spoiler alert: simply ask for it.
If asking for what you want is so easy, why don't more people do it?
How hard can it be to ask a question?
Turns out it can be really hard, which is why I've decided to write this post on how to ask a question.
Once you've overcome all the excuses that prevent you from asking, just how do you frame the question?  How can you ask for something in a way that is clear and assertive but not demanding?
Here are some tips:
Share your why:  Knowing why you are asking can help determine whether or not you will receive what you are asking for.  For example, I'm a student and I am researching…  or I have a business and I am looking for information on… or (on a more personal note) I miss seeing you and was wondering…
Share any concerns you may have about asking:  Knowing that you are considerate of the position of the person you are asking can also help determine if you will receive what you are requesting.  For example, I don't want to take too much of your time but I have a quick question… or I know that you may be really busy but… or I understand that you may have specific rules about…
Share your question in a way that is clear and easy to understand:  Make sure that you aren't hinting at the actual question or leaving the recipient to figure out exactly what you want. For example, here are some specific questions: Would you be able to loan me a copy of …    Could I schedule a 30 minute appointment with you to learn about your corporate core values?… Would you be willing to donate x amount of dollars to benefit…
It's equally important to know what not to do:
Hope they get the hint: Instead of: I was really disappointed in the way the campaign turned out. Ask: "Could I schedule a time with you to discuss and learn from some mistakes I noticed in the recent campaign?"
Assume they know why you are calling and wait for them to bring up the topic:  In this case you chatter on about irrelevant topics, then are frustrated when they don't ask about why you are calling.  Instead of discussing vague and unrelated topics such as: How are you and what are you up to?  Ask: Can I schedule an appointment with you?  I would like to review the upcoming campaign.
Assume if they wanted to answer your question, they would do so without you having to ask:  Any time you make assumptions about another person you take away their freedom to make choices good or bad. They may not be aware of your need or perspective. While you may think you are protecting them or respecting their boundaries, you may in actuality be preventing them from being informed and decisive.
Bottom line?  Go ahead and ask… what is there to lose?
Visit my Facebook business page and like it! Even better… leave a review:)
Lynne is one of my favorite people. She forced me to make some introspective decisions – when I least wanted to and changed the trajectory of my career. She is a professional coach, author and one of the coolest people I know. ~Betsy Mathews
Got some questions you want to ask?  Need a coach?
Let's talk:
https://bookme.name/dreamachiever
Last chance to attend a group coaching session this season…
Join me for Mindset Matters, Friday, May 21 @ 11:00