giving kids corrective feedback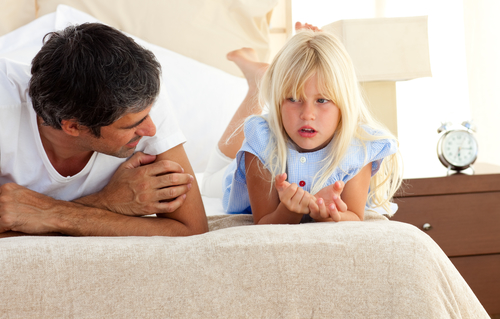 4 Steps to Successful Feedback
How many times do I have to tell you to do that the right way?
What were you thinking?
Aren't you ever going to learn?
Have you ever said any of the above statements? As adults, parents and educators we are frequently faced with giving children corrective feedback. How do you do that so it is heard and put into effect?  What about your own feelings of frustration when it seems everything you suggest falls on deaf ears?  How do you give feedback to the sensitive child who takes everything personally? What do you do about the sullen or angry child who won't listen?
Even negative feedback can be given in a constructive way if given thoughtfully. Here's how:
First, take a moment to calm your own feelings if necessary and develop a new perspective.  Take responsibility for your own role in the equation.  Do you need to explain things more clearly or in simpler terms?  Are you expecting too much or too little? Have you allowed time for learning and practice?
Ask the child to reflect on their own performance. Be curious How do they think they did? What was their expectation? Are they satisfied, surprised or disappointed in the results? Have them evaluate how well the process worked based on how well they succeeded.
Discuss how they would like to do things differently if given a second chance. Ask, What could be done differently so that you would get the result you want next time? Make a plan for next time.
Offer a chance for a do-over to try out the new system or behavior. Encourage and compliment small steps and small successes.
A calm and inquiring conversation, when there is a trusting environment, will often lead to an understanding of the problem and a deliberate action plan going forward.