Bibliography for Lesson Plans
Click the buttons to jump to the topic
One of the best ways to teach is through story and I have always enjoyed using children's books to share a message.  It's the reason I became an author myself.  Here are more than 75 books you can use to illustrate a concept or theme.  I'm always interested in learning about the books you are using in your lessons as well.  To share a title or author drop me a note at my contact page.

~ Lynne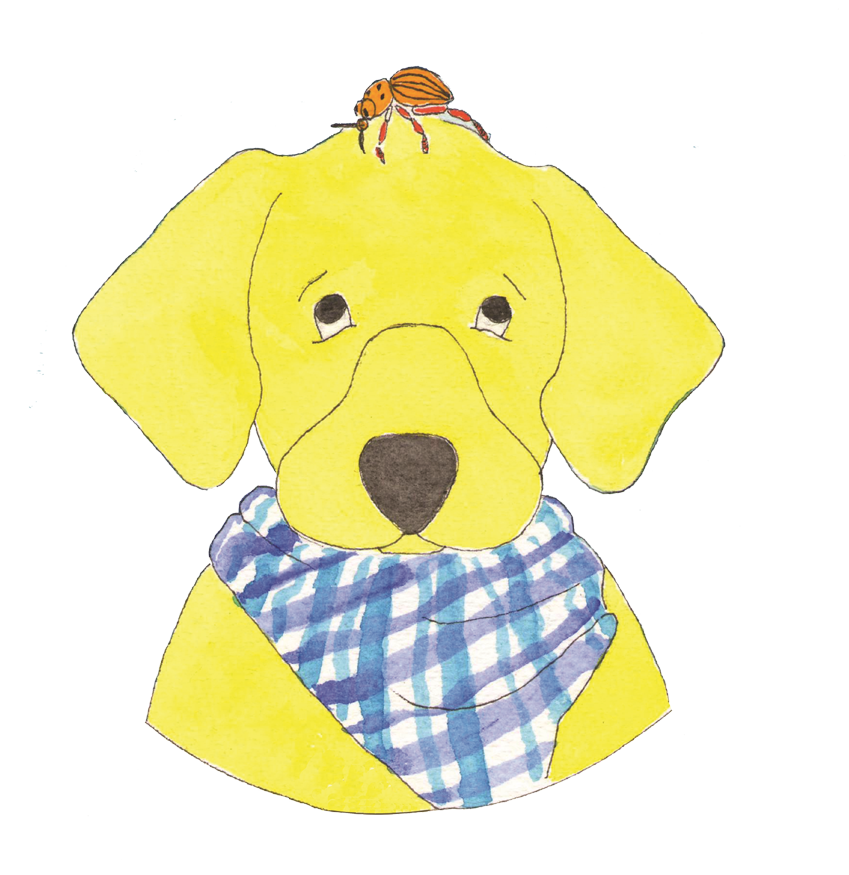 Adapting to Change / Problem Solving
Buster by Denise Fleming
Buster the dog lives in a perfect world.  He loves the grassy yard and the sandpit that he rolls in.  His owner takes him to a fine park and feeds him in a bowl with his name on it. Then one day, his owner brings home Betty, the cat and Buster's world is no longer perfect.  Frustrated with the changes, he runs away to a new park, where he has a perfect day, until he realizes he has no idea how to get home.  The cat ultimately saves the day in a most unusual way.  A good book for teaching about how to adjust to change.
Hey Little Ant by Phillip M. Hoose
What would you do if you were about to squish an ant and the ant suddenly started talking? What if you then learned all about the ant's perspective on the world and why he should survive? Would you change your mind about what to do? Would you be influenced by friends nearby? That's what happens in this funny, thought-provoking book.
Who Moved My Cheese?  by Spencer Johnson
Beautifully illustrated with a great story that even young elementary age children can understand about the importance of noticing when things are changing and being prepared to adapt and move forward.
Kate and the Beanstalk by Mary Pope Osborne
A twist on the classic tale, Jack and the Beanstalk but in this one Kate saves the day by righting the wrongs  done to her family.  When asked if she is afraid, she responds, "I am never afraid when I am doing right.  How can I help?"  A great book on problem solving and courage.
CinderEdna by Ellen Jackson
This is such a great twist on the classic Cinderella story, I wish I'd thought of it myself! CinderEdna faces many of the same problems Cinderella does such as mean and lazy step sisters who make her do all the work.  But CinderEdna not only makes the best of it, she thrives and all without the help of any magic. She manages to have a great time at the ball and marries the prince's younger brother who is lots more fun and not nearly as boring or conceited as the prince.  A treasure!
The Gingerbread Girl by Lisa Campbell Ernst
Determined to overcome the fate of her hapless brother the Gingerbread Boy who was fooled and eaten by the fox, this energetic girl manages to outsmart everyone.  And in the end, she fills her parent's lonely house with welcome guests.  A great tale.
Stuck by Oliver Jeffers
When Floyd gets his kite stuck in a tree, he tries to solve the problem by throwing first his shoe and then everything he can find at the kite to try and dislodge it.  Unfortunately this only results in more and more things becoming stuck in the tree.  Until finally the tree is too overloaded to hold anything else and the kite falls out of the tree.  What about the rest of the things that are stuck?  Well, I'll let you read the story to find out what happens. An unusual ending to a very clever story. Use this book in lessons about problem solving, consequences and distraction.
What do you do with a problem? by Kobi Yamada

This a fabulous book!  It fits into both the problem solving and the growth mindset category.  When confronted with a problem, the main character reacts by avoiding it, running away from it, ignoring it.  Finally he decides to confront the problem and learns that it not as scary as he thought. In addition, there is an opportunity in the problem to learn and grow in ways that he would not get to do otherwise.  A terrific message.
What if...? by Anthony Browne
Joe is invited to a birthday party, but he has lost the invitation and the address.  His mother is not worried. She knows what street the house in on and thinks they can figure it out. Joe is also worried about whether or not he will enjoy the party. Will he like the food?  Will he know anyone? Will they be friendly? His mother is not worried and reassures him that he will have fun. Read the story to discover how they find the house and how much Joe enjoys the party. A good book for discussing problem solving, asking questions and worries.
What if? by Jonathan Shipton
A really fun imaginative book to spark all kinds of discussion: What if you tried new things, even if they were scary? What if you met someone who encouraged and challenged you? What if you saw everything a an adventure to be enjoyed or a problem to solve? This is a picture book for all ages.
What if? by Laura Vacaro Seeger
This is a story about inclusion told almost entirely in pictures. The only text asks, "What if?' followed by  "And then...". What if a boy kicks a beach ball into the ocean? What are the various combinations of how 3 seals could play with the ball? What if someone get left out? How can everyone be included in the fun? A good story to help kids think about being left out and included.
What if Pig? by Linzie Hunter
Pig is a worrier and when he decides to leave a party, he worries so much about all the things that could go wrong that he decides not to have it after all. His friend, mouse, gets him to take a walk and soon he is in the middle of a surprise party. When his friends learn he has been worried, they share their worries too. A good book to encourage kids to understand how much alike we all are and to put worries into perspective.
What if... by Samantha Berger
In this creative book, the main character loves to tell stories with pencil and paper... but what if she had no pencils or paper? With her imagination, she identifies all the many ways she would continue to create stories through dancing, art, or making shadows on the wall. This book is a great way to celebrate and encourage creativity in its many forms.
Just Ask! Be Different, Be Brave, Be You by Sonia Sotomayor
Written by Supreme Court Judge, Sonia Sotomayor who was diagnosed with diabetes as a child, this book highlights lots of disabilities. Each pages describes the characteristics and benefits of a disability and ends by asking a question of the reader. Readers are encouraged to ask others when they don't understand the many ways people are different. A kind and caring book about the differences that make each of us unique.  
The Most Magnificent Thing by Ashley Spires
This book could come under the category of creativity, problem solving, failure and teamwork.  The main character is determined to create a most magnificent thing and tries lots of different options.  Frustrated she eventually explodes (not her finest hour) and takes a walk to calm down.  While walking she reviews what she has already created and not only gains new insight but other people discover her failures to be useful for them.  Lots to discuss here.

Bully Prevention
Hooway for Wodney Wat by Helen Lester
One of my favorite books of all time. Poor Rodney Rat can't pronounce his 'R's' and all the other rodents make fun of him. When the bully Camilla joins the class though, Rodney becomes the unwilling hero during a game of Simon Says because of his mispronunciation of words. The surprising and unexpected result is Camilla is sent on her way and Rodney's disability becomes a blessing in disguise.
One
 by Kathryn Otoshi
A really unique and clever book that could easily fit under the category of diversity as well. When the color red bullies blue, none of the other colors stand up for him until the number one comes along and proves the power of one.   The moral of the story?  Everyone counts:)
Simon's Hook A story about teases and put-downs by Karen Gedig Burnett
When Simon's sister gives him a strange and unwelcome haircut, his friends begin teasing him about it. Simon reacts by getting upset and running home. His Grandma Rose, gives him practical suggestions for handling teases and put-downs without letting them get under his skin. Lots of opportunities to apply the lessons in this book to everyday situations.
Careers
Ada Twist, Scientist by Andrea Beaty
A great book about kids who ask questions, problem solve and make messes in the process. It also identifies the connection between critical thinking and developing an interest in science.  Clever and insightful book.
The Super Red Racer: Junior Discovers Work by Dave Ramsey
Junior wants a new bike, a super red racer, but his parents say he must first earn the money to buy it. Junior hires on as a farm hand after school with some pretty hilarious results. However the lessons learned about the value of work and earning your own way are timeless. This book could be used in a lesson about work and how every job, even those as a kid, can lead developing good habits for future careers.
Who Uses This? by Margaret Miller
A great guessing game as children guess who uses different tools such as a hammer or a rolling pin. Large colorful photos of kids and adults using the different tools will hold a child's interest . A perfect book to introduce careers and the tools that different professions use.
Whose Hands are These? by Miranda Paul
A great guessing game book to help children learn about different careers and community helpers.  It includes hands from a child, a farmer, a cook, a police officer, a scientist, a potter, a news reporter, a mechanic, an architect, a referee, a physician and a teacher.
Whose Hat is This? by Sharon Katz Cooper
A great guessing game book to help children learn about different careers and community helpers.  It includes a hat from a fireman, beekeeper, chef, police officer, football player, astronaut, construction worker and a child's toboggan.  It even includes some fun facts about hats.
Whose Shoes are These? by Laura Purdie Salas
A great guessing game book to help children learn about different careers and community helpers.  It includes footwear from an underwater photographers, a park ranger, an athlete, a construction worker, a ballerina, a fisherman, an astronaut and a child.  It includes a glossary and fun facts about shoes.
Whose Tools are These? by Sharon Katz Cooper
A great guessing game book to help children learn about different careers and community helpers.  It includes tools from a doctor, a chef, a field biologist, a hairdresser, a teacher, an artist, a life guard and a student.  It includes a glossary and other resources about tools.
Whose Vehicle is This? by Sharon Katz Cooper
A great guessing game book to help children learn about different careers and community helpers.  It includes a school bus, a locomotive, a fire engine, an airplane, a fisherman's boat, a mail carrier's truck, a spaceship and a kid's bike.  It includes some fun facts about other vehicles as well.
Character Education
A Special Thank You: Junior Discovers Integrity (Life Lessons with Junior)
  by Dave Ramsey
It's Junior's lucky day when he and some friends discover $220 that someone has lost. They can't wait to spend the money and everyone knows just what they will buy...until Junior's mother suggests that he think about the person who lost the money and how they might be feeling.  What should Junior and his friends do?  Should they try to find who the money belongs to?  Should they spend it on themselves?  A great book on integrity and decision making.

Pigsty (Scholastic Bookshelf)
 by Mark Teague
Need a book to motivate your child to clean their room?  This is a cute book with great illustrations about a boy whose room is so messy a few pigs move in and create an even bigger mess.  It doesn't seem to be a problem until they are sleeping in his bed, hogging his pillows and tearing up his favorite stuff.  Luckily they are willing to help clean up the mess and they remain friends to the end.
What if Everybody Did That? by Ellen Javernick
You might think that throwing one soda out the car window or talking when the teacher is talking wouldn't make a big difference, right? The author asks the question, What if everybody did that? and then helps the reader visualize the results. A great book for discussing the reason behind following the rules as well as decision making.
Courage
Courage by Kimberley Jane Pryor
A good book for explaining what courage looks like in lots of different situations.
Hilda Hen's Scary Night by Mary Wormell

When Hilda Hen has to cross the barnyard on a dark night everything looks really scary but she is brave and presses on.  In the day time, she wonders where all the scary things are.  A good book to talk about perception and how we can decide ordinary things are scary.
Peep!: A Little Book about Taking a Leap by Maria Van Lieshout
Little Peep is happily following his mother and siblings until he has to take a big leap and jump off the sidewalk. He freezes and wants to go back home until his mother and siblings encourage him to have the courage to move forward.  He takes a big gulp and leaps with satisfying results... until he meets the next big obstacle.  A very simple book with great possibilities for talking about courage and what it means to take a risk.
Brave Irene by William Steig
Irene's mother has finished the Duchess' ball gown in time for the ball but she is too ill to take it to her.  Instead Irene begins the journey, through blizzard!  It is a true test of her persistence and pluck.  Will she make it in time for the Duchess to wear the dress to the ball?  Will she be buried in a snow drift and freeze to death?  I'll let you read the book to discover the answer.  A great book to talk about overcoming challenges.
Ruby Finds a Worry by Tom Percival
When Ruby finds a worry it starts small but grows and grows until she finally shares it with someone and learns that others have worries too. A good book to talk about worries, fears and anxiety and the power of sharing with others.
Spaghetti in a Hot Dog Bun by Maria Dismondy
A boy at school teases Lucy about her lunch and her unruly hair. Although she is upset, she has the courage to be true to herself and to make the right choice when that same boy needs her help.
The Bathing Costume: Or the Worst Vacation of My Life   by Charlotte Moundlic
When Myron has to spend his summer vacation without his Mama, at his grandparents house along with his bossy pesky cousins, he anticipates it will be the worst vacation of his life.  And it does start out looking hopeless.  However when he wins the cousin's respect by suggesting they skip bathing for a week and then overcomes his fear of the high dive, it turns into the best vacation of his life. A great book to talk about anxiety, fear, courage, perception and overcoming difficult situations.
The Very Very Very Long Dog by Julia Patton
Bartelby is a very long and lovable sausage dog who loves to walk everyday. However, he is so long that he doesn't realize what havoc his bottom is creating as he walks through the neighborhood. One day he creates so much mayhem, he is embarrassed and vows he will never leave home again. Bartelby's friends help him find the courage to try again and solve the problem of the wayward bottom.
When You Are Brave, by Pat Zietlow Miller
Moving to a new home can be hard and this book starts on a dark note. A young girl feels small, sad and alone. However, she discovers inside herself a spark of courage which she nurtures until she glows inside and out. By focusing on positive thoughts she arrives at her new home and neighborhood, feeling confident and brave. A great book to focus on adapting to change and using positive self talk.
Creativity
A Thousand No's by D. J. Corchin
When a little girl has a great idea and she keeps hearing "NO!" to her amazing idea...
What is she supposed to do with all these NO's?
NO after NO after NO come the little girl's way, twisting and squishing her idea. But by persevering, collaborating and using a little imagination, all those NO's become the building blocks for the biggest YES ever!
A Thousand NO's is a story about perseverance and innovation. It shows what amazing things can happen if we work with others and don't give up. It also teaches kids not to let expectations of how things should be, get in the way of what could be.
What do you do with an idea?  Kobi Yamada
Truly a fabulous book that you could create a zillion lessons from.  Besides creativity, it could also fall in the category of peer pressure or comparison, confidence, problem solving and growth mindset.  It is inspirational for kids and adults.  When the main character comes up with a unique idea, he at first doesn't know what to do with it and tries to leave it behind.  But the idea follows him.  Once he begins to feed and nurture it, he begins to worry what others will think about the idea.  Will they make fun of it?  Some do but he persists in carrying the idea around until it finally not only changes his world but the world around him as well.
"Hi, Pizza Man!" by Virginia Walter
When a little girl has trouble waiting for the pizza delivery man to arrive, her mother suggests they play a game. "What will you say when he arrives?" she asks. Next she asks the question, "What if...". What if it's a woman, a boy, a snake... etc. A great guessing game that could be played in many situations that involve waiting for something to happen.
Diversity/Special Needs
Back to Front and Upside Down, by Claire Alexander
It's the principal Mr. Slipper's birthday, and while the rest of the class gets busy writing cards for the occasion, Stan becomes frustrated when his letters are upside down and backwards. He is afraid to ask for help, until a friend assures him that nobody's good at everything. And after lots and lots of practice, Stan's letters come out the right way round and the right way up. This delightful book will remind readers that everyone has different strengths and struggles. Practice pays off and everyone has to ask for help sometimes.
 Hooway for Wodney Wat by Helen Lester
Rodney Rat has a speech problem and can't pronounce his "R's". Because of this he is teased, left out of the class games and eats his lunch alone. However when the new kid, Camilla, joins the class and terrifies everyone with her bossy ways, Rodney and his speech problem inadvertently save the day. A great book about differences and how what appears to be a weakness can become a strength.
My Travelin' Eye by Jenny Sue Kostecki-Shaw
Jenny Sue has a lazy eye which causes some problems. Her right eye looks in one direction, while her left eye sometimes wanders. Jenny Sue calls her left eye her travelin' eye. Although it makes her different, it also helps her see the world in a special way. A charming story about one very inspiring little girl who overcomes her disability and offers inspiration to others.
Spaghetti in a Hot Dog Bun by Maria Dismondy
When Lucy brings one of her favorite foods to school for lunch, Ralph makes fun of her and follows up by teasing her about her curly hair and bothering her all day. Lucy is humiliated and embarrassed but her Grandpa helps her see beyond Ralph's unkind treatment and advises her on a philosophy of kindness. In the end, Lucy has an opportunity to either help or ignore Ralph when he finds himself in distressing situation and she makes a choice to follow her Grandpa's wise words. A good story about understanding differences and making hard choices.
Standing on Her Shoulders, by Monica Clark-Robinson
A lovely rhyming book celebrating women, both personal such as mothers and grandmothers, as well as famous women who lived lives committed to making the world a better place for everyone. A perfect book for highlighting the achievements of women.
The Butter Battle Book: (New York Times Notable Book of the Year) (Classic Seuss)
This is classic Dr. Seuss with rhyming and colorful characters intent on doing away with a whole group of people based on how they butter their bread.  The battle keeps escalating until each group is ready to blow away the other off the face of the earth.  This would make a very interesting discussion with older children especially since it offers quite a social commentary on war, diversity and violence.
The Colors of Us
-by Karen Katz

I love everything about this book!  It is a about a girl named Lena whose mother tells her she is the color of cinnamon.  As she walks through the city, she notices the many different colors of the people she meets.  At the end of the day, she paints pictures of each of the many diverse people in her world.  Beautiful illustrations and easy to apply to lessons on the diversity of our world.
The Short Giraffe by Neil Flory
This is more than a great book on respecting differences.  This is really a book about problem solving and belonging.  A photographer is trying to take a picture of all the giraffes but he can't seem to get the short giraffe in the picture... he is too short.  After many attempts to elevate him to the level of the other giraffes someone realizes that the taller giraffes can come down to his level for a great picture.
Families
100 Things I Love to Do with You by Amy Schwartz
This book is a pictorial list of 100 things a kid can do with a friend or a family member. It is a great inspiration for making the most of any relationship.
Lizzy's Do's and Don'ts by Jessica Harper
It seems like all Lizzy's mother ever says is 'don't' .  When Lizzy and her mother challenge themselves to think about all the things they want to do, it turns the world into a more positive place.  Do rock me gently on your knee, do tell me when life seems unfair and do read this book!
Emily's Blue Period by Cathleen Daly
Emily wants to be an artist and when she learns about Pablo Picasso and his blue period, she decides she is in a blue period as well.  It seems her parents are divorcing and and everything is all mixed up. Her Dad is looking for an apartment and her brother is hiding behind the couch and won't come out.  Emily uses color and collage to express her feelings and make sense of the changes in her families life.
Interrupting Chicken by David Ezra Stein
It's time for the little red chicken's bedtime story —and a reminder from Papa to try not to interrupt. But the chicken can't help herself! She jumps into the story to save its hapless characters from doing some dangerous or silly thing. Finally Papa runs out of stories and the tables are turned.  Chicken has to tell Papa a story... and hope he doesn't interrupt.  A good lesson on interrupting, why it happens and the consequences.
Poor Louie by Tony Fucile
Louie is a chihuahua with a great life until his owner becomes pregnant. Suddenly Louie anticipates being left out and runs away from home.  However once the baby is born, he realizes that not only is he not left out, he now has an opportunity for another great relationship with the new baby. A good book for discussing growing families and new siblings.
Feelings
My Many Colored Days by Dr. Seuss
A great book for a lesson on feelings. Colors and animals represent different moods and but all are okay and make up who we are.
My Body is a Rainbow, The Color of My Feelings by Mallika Chopra
This book combines colors with breathe work in a calming, positive way. Each color is identified along with a particular part of the body. As the child is directed to breathe in and out, an affirmation is also provided. For example, imagine light blue on your neck, breathe in and out and say "I am unique". A great book for individual work or a small group.
The Happiest Book Ever by Bob Shea
In an effort to create the happiest book ever, the author is confronted with Frowny Frog who will not cheer up and smile not matter what. After several attempts to change him, the author banishes him from the book only to realize that being mean has no place in a book on being happy.  A good book for initiating a discussion about our impact and control of others and their feelings.

Visiting Feelings by Lauren Rubenstein
Beautifully illustrated and told in rhyme, the book invites the reader to observe a feeling and notice what it is like.  Is it bright like the sun or dark like rain? Does it barge right in or is it shy like a mouse?  Does it settle in your stomach or in your throat up high?  The back of the book suggests several activities to extend the lesson.
The Bad Mood and the Stick by Lemony Snicket
The bad mood begins with a little girl who doesn't get the ice cream she wants. It is then transferred to various other characters in much the same way that the stick is first used to poke a little brother but then ends up being a home for a cocoon.  A good book for discussing the power of changing feelings and turning negative thoughts into positive one.
Friendship
A Sick Day for Amos McGee
by Phillip C. Stead
Amos McGee is a delightful zookeeper who spends his days a visiting all of his friends at the zoo.  He is thoughtful of their needs, bringing a handkerchief to the rhinoceros with the runny nose and running races with the tortoise who never lost.  When Amos is sick in bed one day all the friends visit him at home to care for him.  A lovely gentle book on the power of friendship and caring for others.
Hunter's Best Friend at School  by Laura Malone Elliott
Two raccoons who are best friends and want to do everything together and just alike. This doesn't normally create problems, but when Stripe shows up at school in a mischief-making mood, Hunter is faced with the choice of whether or not to follow along. He soon discovers that making the wrong choice not only means they are both in trouble, but also that he is not even happy with himself. When his mother discovers his dilemma, she teaches him a great life lesson when she says, "Sometimes being a best friend means you have to help your friend be his best self."
The Invisible Boy
 by Trudy Ludwig
This book could also fit in the self-esteem and diversity category.  Brian is the invisible boy who is quite shy and left out of everything.  No one even thinks to include him on the team or even in lunchroom conversations.  Then the new boy, Justin arrives and Brian writes him a kind note. When Justin begins including him in games and activities, Brian flourishes and everyone begins to notice his unique gifts. The text and the illustrations make this another perceptive memorable Trudy Ludwig book.  A great book to discuss around topics of friendship, diversity and valuing everyone's unique talents.
The Very Lonely Firefly board book
 by Eric Carle
A lonely firefly searching for a friend finds many other sources of light during his night time search but ultimately finds just what he is looking for, a group of fireflies flashing their lights.  A good book to use in a lesson on friendship and persistence.
Wanted: Best Friend by A. M. Monson
When Cat and Mouse have a falling out over Cat's bossy ways they decide to discontinue their friendship. Cat then puts an advertisement in the paper to find a new friend with some very discouraging results. When Mouse shows up in response to the ad, they decide they have more in common than apart. This book highlights the importance of appreciating the differences between friends and recognizes that we aren't compatible with everyone.   Lots of action and opportunity for discussion in the story. Finish the lesson by having students write their own advertisement for a friend.
Otis and the Tornado

by Loren Long
Otis the tractor is friends with all the farm animals...except the bull who snorts and huffs and charges even Otis when he tries to make friends.  When a tornado strikes the farm, Otis guides all the animals to safety, bravely returning for the terrified bull.  Through his kindness, Otis makes a new friend.  A good book about friendly behavior and handling difficult situations.
You Hold Me Up by Monique Gray Smith and Danielle Daniel
A very simple but thoughtful book about how we can each support another through listening, being kind and caring for others.  A great book to encourage random acts of kindness or for everyday social skills training.
Giving and Generosity
Pete the Cat Saves Christmas
  by Eric Litwin
Christmas may have to be cancelled when Santa becomes ill, but lucky for everyone, Pete the Cat saves the Day.  A good book to demonstrate service to others.
Hugs from Pearl
 by Paul Schmid
Pearl loves to give hugs and her friends love to get hugs from her except for one problem... Pearl is a porcupine.  She tries several fixes to make her hugs less ouchy and finally finds the perfect solution.  A good book on giving (especially the five love languages-physical touch) and problem solving.
The 5 Love Languages of Children
  by Gary D. Chapman
A great book for adults to understand the love languages of children and how give in a meaningful way.
Generosity (Values to Live by)
A great book to help children realize that generosity can mean several different things. Some of the ways to be generous that are mentioned include: generosity with time, food, your things, money, your knowledge and feelings.
Beautiful Hands by Kathryn Otoshi and Bret Baumgarten
This book asks the question, "What will your beautiful hands do in the world?" The answers are inspiring: plant ideas, touch hearts, lift spirits, stretch imaginations?. Very creative and simple illustrations add a lovely touch.
Goal Setting
The Carrot Seed 60th Anniversary Edition
 by Ruth Krauss
A simple but powerful book on hope and setting goals.  When a little boy plants a carrot seed, everyone in his life from his mother to father says it won't come up but he still tends the soil. And it grows...
Sam and Dave Dig a Hole   by Mac Barnett and Jon Klassen
Sam and Dave decide to dig a hole to find something spectacular.  They show great persistence but barely miss small and large gemstones in their path. Changing direction actually causes them to miss a large gemstone.  They finally take a break and a nap.  Falling down the hole they wind up at their own house again and decide it has indeed been a spectacular day.  A good book on goal setting, failure and perception.
Salt in His Shoes: Michael Jordan in Pursuit of a Dream
  by Deloris Jordan
The story of Michael Jordan and the pursuit of his dream to be a great basketball player. When he doesn't measure up to the neighborhood team, he thinks it is because he is too short. His mother recommends he put salt in his shoes, practice and pray. While he doesn't grow taller, he does improve in confidence and skill ultimately scoring a winning point in the game. A good book on setting goals, persistence, and practice.
Mirette on the High Wire
  by Emily Arnold McCully
When Mirette meets Monsieur Bellini, a retired high-wire walker, she is intrigued with his unique talent and determines to learn to walk on a high wire herself. Despite the difficulty involved, she persists through many falls and frustrations until she is not only able to walk with confidence on the high wire but to even teach Monsieur Bellini a lesson in courage as well.  A great study in goal setting, persistence, practice and courage to persist through failure.
One Word from Sophia by Jim Averbeck and Yasmeen Ismail
This is a book that could fall into many categories.  When Sophia wants a giraffe for her birthday, she mounts a campaign with her family members to convince them of Her One True Desire. Each listens carefully and makes suggestions on how to improve her argument with some clever and surprising results. It is also a great book for illustrating the power of persistence and never giving up.
The Super Red Racer: Junior Discovers Work by Dave Ramsey
Junior really wants a new bike but rather than buy it for him, his parents tell him he will have to earn the money himself. Junior gets a part-time job on the farm with some hilarious consequences. In the end he earns the money and learns the value of money and a job well done.
The Empty Pot (An Owlet Book)
 by Demi
When the Emperor  of China decides to choose his successor based on which of the children in the kingdom can show the best effort at growing flowers from seeds that he provides, the competition is on.  Ping gets his seeds from the Emperor and proceeds to work hard at growing the most beautiful flower. Despite his best and most diligent effort, nothing at all grows in his flower pot and when the time comes to return to the palace with his best effort, Ping is reluctant to go with his empty pot.  His father however encourages him by saying, "You did your best, and your best is good enough to present to the Emperor."  A surprising ending makes for a great lesson in failure, honesty and persistence.
Gratitude
The Perfect Thanksgiving by Eileen Spinelli
Abigail Archer's family has a perfect Thanksgiving.  It is described in contrast to the author's Thanksgiving which is anything but perfect: the turkey is burnt, the uncle burps and kids holler.  In the end though, both families are perfect in that they are loving in every way.  A clever and humorous look at Thanksgiving traditions and the differences that we can all be grateful for.
The Thankful Book by Todd Parr
There are lots of things to be thankful for and Todd Parr helps kids identify them in an inventive way.  He also adds the reason they are thankful to each one;  I am thankful for my hair because it makes me unique.  This book makes a great jump-start for a lesson on gratitude or a class book on the same subject.
The Thank You Book by Mo Willems
When Piggie decides to thank everyone who is important to him, Gerald the Elephant is sure that he will forget someone... and he does.  You will never guess who it is.  A great lesson in telling people what they mean to us.
Bear Says Thanks by Karma Wilson and Jane Chapman
Bear checks his cupboard and finds it bare, but his friends show up with quite a feast.  While he is grateful for the food, Bear feels guilty that he doesn't have anything to share, until his friends remind him how much they enjoy his stories.  A good lesson in how everyone can be a giver no matter their circumstances.
The Thank You Book by Carole Stuart
A great book for teaching the power of the two words, thank you.  The author shares how thanking others makes them feel better. Recipients gobble up thank yous like milk chocolate candies and there are always more inside the giver that can be shared for free. Lots of examples of possible moments that deserve a thank you are recognized.
Thank You Bees by Toni Yuly
With simple language and bold colorful illustrations, the author shows our connection with nature and the planet earth.  A little boy first identifies the gift and then expresses thanks. "Bees give honey.  Thank you bees."  The message could easily be extended with the reader identifying things they are thankful for as well.
Last Stop on Market Street by Matt De La Pena
After church CJ and his Nana always board a bus and head to another part of town.  CJ is reluctant to go.  He wonders why they have to go in the rain.  He wonders why they don't have a car.  He wonders why he can't stay and play like the other boys he knows.  Nana has a thought provoking answer for every question and not only does CJ begin to appreciate the diversity of the world around him, but he also learns the true meaning of service.
Grief
Grandad Bill's Song, Jane Yolen
A lovely sensitive book about different family member's memories of Grandad Bill after his death. This book could be easily used with a grief group and followed with an activity where group members discuss memories of loved ones.
Growth Mindset and Grit
Cottonball Colin by Jeanne Willis and Tony Ross
Colin is exceptionally small. His mother is overprotective and afraid that he will be hurt if he goes outside or plays. She insists that he sit quietly indoors until his grandmother suggests wrapping him in cotton wool to protect him from danger. It proves to be effective but not in the way that his mother expects. Instead he learns confidence and how to take risks.
Brave Girl by Michelle Markel
It's hard to imagine coming to the US as a Jewish immigrant when you are barely in your teens and going to work to help support your family in the garment industry.  But this is the life of Clara Lemlich.  She works from dawn to dusk, locked in a room with hundreds of other young girls, some as young as twelve. The conditions are inhumane but if you protest you are fired.  Not one to be intimidated, Clara organizes the women into a union and leads them on a strike.  She is arrested 17 times and beaten, suffering broken ribs but she never loses her resolve.  In fact her fiery speeches start the largest walkout of women workers in US history.  By the time the strike is over, hundreds of bosses agree to let their staff form unions, shorten the workweek and raise salaries.  Clara is a hero!
Farmer Will Allen and the Growing Table by Jacqueline Briggs Martin
Farmer Will Allen grew up in a family that grew their own fresh produce and he loved eating it... but he didn't like the planting, weeding and harvesting that went along with it. He played basketball for a while but when he had an opportunity to dig in the dirt and grow vegetables he realized how much he missed it.  So he began a campaign that fostered growing produce in small vacant lots and other plots of land in the inner city of Milwaukee. It took a lot of work, but eventually Farmer Will became known for his produce.  He taught schoolchildren, parents and grandparents to be farmers.  Today, 20,000 people a year visit his farm to learn how they too can become farmers in their community on small plots of land.  Farmer Will is feeding the world.
Girls Think of Everything by Catherine Thimmeah
Necessity is indeed the mother of invention and this engaging book chronicles women who have invented everything from hair care products for African American women (Madam C.J. Walker, the first American woman self-made millionaire) to a machine that manufactures square bottom paper bags (invented by Margaret E. Knight, who turned down $50,000 for her machine and died with $237.00 in her estate).  There are even examples of girls as young as ten who have invented a product that major companies later bought.  A very inspirational and informative read.
Harvesting Hope The Story of Cesar Chavez by Kathleen Krull
An inspiring story of one man and the difference he made in the lives of immigrant workers.  Modeling his life on other leaders such as Gandhi and Martin Luther King, Cesar Chavez overcame personal challenges such as shyness in order to right the wrongs that he and fellow workers experienced.  A great example of the power of turning the impossible into the possible.
I Promise by LeBron James
This book is full of positive statements, such as "I promise to work hard and do what's right, to be a leader in this game of life." It is a great way to help kids set goals, have a growth mindset and bounce back from challenges.. An additional activity could involve an individual or a class making their own book of promises.
A fascinating biography of Albert Einstein that will help young readers understand that great minds face many failures as well as successes.  Despite his many challenges, Einstein persisted in pursuing his passion and his interests, doing work that mattered even when it was on his own time and through his own initiative.  His significant contributions have had a huge impact on how we live our modern lives.
Standing on Her Shoulders, by Monica Clark-Robinson
A lovely rhyming book celebrating women, both personal such as mothers and grandmothers, as well as famous women who lived lives committed to making the world a better place for everyone. A perfect book for highlighting the achievements of women.
The Incredible Book Eating Boy by Oliver Jeffers
A very clever book about a boy who starts eating books and becomes smarter and smarter until he starts having a reaction to this unusual habit and starts getting everything mixed up.  Quite by accident, he learns that actually reading books works better and is more enjoyable. This book could be used to start a discussion on what it really means to be smart and how to develop a growth mindset.
The Tree Lady by H. Joseph Hopkin
Kate Olivia Sessions grew up in northern California and she loved trees.  She was the first woman in 1881 to graduate from the University of California with a degree in science.  She went to work in San Diego as a teacher.  It was a desert town and she missed the trees she had grown up with.  She began researching the kind of trees that would grow in the San Diego climate.  Gardeners from all over the world began sending her seeds and trees to plant.  When the Worlds Fair can to San Diego in 1909, she convinced people to come to the Balboa Park for tree planting parties.  When the fair opened millions of trees and plants filled the area. Kate Sessions transformed the  desert city of San Diego to the lush leafy city it is today.
When Sophie Thinks She Can't... by Molly Bang
When Sophie can't solve a math puzzle, she feels upset and yells, "I CAN'T DO IT!" She worries she isn't smart. Sophie's teacher teaches her class that the brain is just like other muscles that need exercise to get stronger. She leads the class through a math puzzle and everyone gains a better understanding of how growth mindset works and the power of the word "yet".  A great book for teaching growth mindset as researched by Carole Dweck.
Wilma Unlimited by Kathleen Krull
What if as a young child you contracted polio and weren't allowed to attend school because you couldn't walk?  What if you were African America and had to travel fifty miles on a bus to get the treatment you needed because local doctors wouldn't treat you? What would you do?  Why you'd become the fastest woman in the world and win three gold medals in track and field, of course.  Wilma Rudolph's story is empowering to anyone facing what seems to be an impossible situation.  Through persistence and determination, she overcame the odds.
Kindness
The Digger and the Flower by Joseph Kuefler
Crane, Dozier and Digger are all heavy equipment machines that are working a construction site.  Only Digger notices a flower that is growing there and they begin a friendship.  Digger waters the flower, shields her from the wind and sings to her at night.  When Crane runs over Flower, Digger rescues her seeds and replants them in the country where he continues to nurture the flowers.  A good lesson on friendship and compassion.
The Kindhearted Crocodile by Lucia Panzieri
The kindhearted crocodile lives on the pages of a book but has a dream to be a pet in a happy family.  He is not only kindhearted but he also has many skills that would make him a good match for a happy family.  For instance, he can bake an apple pie and wash dishes.  He folds laundry and fights monsters in bad dream.  However, the family doesn't think a crocodile would make a good pet.  Instead they want a puppy or a goldfish.  How the crocodile overcomes their stereotype of crocodiles and becomes a beloved pet is a great story in persistence and kindness.
Listening
Listen Buddy by Helen Lester
Buddy is a rabbit who just can't seem to listen to the great frustration of his parents. One day the problem comes to a memorable end as he once again fails to listen to his parent's directions and winds up in the presence of the Scruffy Monster. Will he wind up as bunny soup? You'll have to listen to the story to find out...
Bunny Business  by Nancy Poydar
Harry never seems to be listening. It often gets him into trouble in his classroom, but when a classmate in the class play forgets his lines, Harry saves the day and proves that he really can be a good listener.
Howard B Wigglebottom Learns to Listen by Howard Binkow
Not listening gets Howard into a lot of trouble but he turns it around and his life improves in every way.
Interrupting Chicken by David Ezra Stein 
The little red chicken can't seem to listen to her bedtime story. She keeps interrupting until a frustrated parent turns the tables and she learns the importance of listening.
Manners
Piggy Monday A Tale about Manners by Suzanne Bloom
Mrs. Hubbub's class has completely forgotten their manners and consequently the children are turning into pigs on this Piggy Monday. A call is made to Pig Lady who arrives just in the nick of time to teach the kiddos manners and turn them back into children. A clever rhyming book that teaches lots of specific manners in a fun story.
Mindfulness
Look Both Ways: A Cautionary Tale by Diane Z. Shore, Jessica Alexander
Filbert is so busy having fun, he forgets to pay attention and look both ways before crossing the street.  When he almost gets run over while on a run to Grandma's to bring her some nuts, he learns to be more attentive and still have fun.  Both a mindfulness and a safety book.
Waiting by Kevin Henkes
Lined up on the window sill, five toys are waiting, each one for something different. They are patient. They are quiet and attentive. They are happy when it appears. Other toys come and go but the five remain, patiently waiting. A simple but calming story about the power of remaining in the present and the recurring rewards of patience.
Zen Shorts by Jon J. Muth
Three children meet Stillwater, a giant panda who moves into the neighborhood and tells amazing tales. To Addy he tells a story about the value of material goods. To Michael he pushes the boundaries of good and bad. And to Karl he demonstrates what it means to hold on to frustration. This book could be used to illustrate three different lessons through the stories that Stillwater tells.
Perception
It Could Always be Worse by Margot Zemach
A poor man lives with his mother, his wife and his six children in a one room hut. Unable to stand the crowded situation any longer, he asks his Rabbi for advice. When the Rabbi counsels him to bring in his animals one at a time making the situation worse by the minute, the man finds himself at the end of his rope.  Finally, the Rabbi advises that he take out all the animals and the man realizes what a blessing he has in his present situation. A good book for expanding perception, looking for the positive in any situation and thinking outside the box.
There is a Flower at the Tip of My Nose Smelling Me by Alice Walker
What if instead of seeing the world through how we impact it, we saw the world through how it encounters us?  What if the pen in our hand wrote us?  What if the flower was smelling me?  A challenging and provocative book on perception.
A Strange Day by Iris van der Helde
Jack is waiting for a letter that will tell him whether he won the drawing contest he entered.  Little does he know that the letter was almost delivered but a gust of wind blew it out the the postman's hand.  Now the postman is frantically trying to rescue letter while Jack unknowingly follows close behind rescuing one character after another and eventually setting the stage for the postman to capture the letter and deliver it to Jack.  A very clever book that could spark a discussion on perception, problem solving or even cause and effect.
Good News, Bad News, by Jeff Mack
When rabbit shows up with a picnic basket full of food it is surely good news. But when it starts to rain, it is of course bad news. So begins this story of contrasts between two friends with very different perceptions. Rabbit always points out the good new, while rabbit counters with bad news. A great lesson ins perception and how the same situation can be viewed differently.
Self Esteem / Believing in Yourself
Amazing Grace by Mary Hoffman
Grace is an imaginative, creative talented little girl. When her classmates tell her she can't try out for the part of Peter Pan in the school play because she is a girl and black, Grace practices as hard as she can and proves them wrong. A great story on believing in yourself and recognizing your unique abilities even when others don't.
Be Who You Are by Todd Parr
Todd Parr's colorful books are always engaging and kid friendly and this one is no exception. He encourages the reader to be themselves in numerous ways, including being proud of where they are from, connected to their unique family and doing the things they love to do. A good book for talking about differences as well as things that children have in common.
Be You by Peter Reynolds
All of Peter Reynolds' books are fabulous lessons and this one is no exception. This book encourages the reader to be all of the characteristics that develop resilience, including curiosity, adventurous, patient, persistent, brave, kind, and connected. But most importantly it emphasizes that you are loved even with all of your imperfections.
Stand Tall, Molly Lou Melon
  by Patty Lovell
Molly Lou was the shortest girl in her grade, has buck teeth, a voice like a bullfrog and is clumsy.  But when she follows her grandmother's advice, "Believe in yourself and the world will believe in you too."  she not only rocks her world, she befriends the school skeptic, Ronald Durkin.  Lots of pearls of wisdom in this book thanks Molly Lou's grandmother...
Lenore's Big Break by Susan Pearson
Lenore works in an office where everyone thinks she is a nerd (which she probably is) but she ignores them.  She has bigger things on her mind than trying to please others or fitting in.  At home she spends her evenings and nights training a flock of birds to perform for the show Amateur Hour.  Finally everything comes together and her performance is a hit.  She quits her job and along with her flock becomes a rock star.  This book is clever and has eye catching illustrations.  It could easily be used in lessons on growth mindset, diversity or goal setting.
Mae Among the Stars, by Rhoda Ahmed
This story is based on the true story of Mae Jemison, the first African American astronaut. Mae is fascinated with outer space and as a young girl she wants to see the earth from the stars. Her parents encourage her by saying, "If you can dream it, if you believe it and you work hard for it, anything is possible." Even though Mae is not encouraged by her teacher who believes she should become a nurse, Mae follows her dream. After much hard work, she becomes an astronaut and waves to her parents from the stars, just as she dreamed. A great book on following your dream.
Shortest Kid in the World (Step into Reading, Step 2, paper)
 by Corinne Demas Bliss
Emily is the shortest kid in her class and sees this as a real handicap. She puts a lot of effort into trying to change this about herself until she meets Marietta, who is even shorter than Emily. Marietta views being short as an asset instead of a handicap and it makes quite a difference in how she carries herself and interacts with her classmates.  Emily learns a very valuable lesson about perception and being true to yourself.  An excellent book for a lesson on perception and turning limitations into gifts.
Sometimes I Like to Curl Up in a Ball
 by Vicki Churchill
Wombat is a lively, happy character who loves to jump, run, scream, stand as still as a tree, make funny faces and poke out his tongue.  But most of all he likes to curl up in a ball, something that he does best of all.  With bright engaging illustrations and an engaging rhyming text, this book makes a great lesson for very young children who will want to act out many of Wombat's favorite things to do.
Who Will You Be? by Andrea Pippins
A lovely book about how we are shaped by our family and our community and yet how we are still uniquely ourselves. The mother asking the question wonders what characteristics her child will take on. Will he be bold like his grandma or kind like his father? No matter who he is most like, she will always love him for who he is.
Giraffes Can't Dance
 by Giles Andeae and Guy Parker Rees
In this delightful, feel-good picture book, giraffe is good at some things and not so good at others.  Unfortunately one thing that he is very bad at is dancing.  All the animals have their signature dance, but when Gerald the Giraffe dances everyone laughs and sneers. As long as Gerald listens to the criticism and believes it he is paralyzed. But when a helpful cricket teaches him that different just means he needs to listen to a different song, he learns that he can indeed dance, his own unique dance.  A good book for teaching diversity and belief in one's own abilities.
I am Famous by Tara Luebbe and Becky Cattie
Kiely is a confident little girl until she puts on a show for her Grandpa's birthday party and she makes a few mistakes. Everyone claps and loves the show anyway and Kiely learns its okay to make mistakes.
Sharing and Cooperation
Mama Panya's Pancakes
 by Mary and Rich Chamberlin
A book on sharing and the power of community.  When Mama Panya announces she is going to the market to buy the ingredients for pancakes, Adika goes along... and invites every friend he meets to come to the home for pancakes later.  Mama is worried that she can't afford the ingredients to make so many pancakes but the generosity of everyone invited creates a feast for all.  Set in a village in Kenya, the book also teaches about the local culture.
Extra Yarn
 by Mac Barnett
When Annabelle finds a box filled with yarn of every color she decides to knit herself and her dog a sweater.  With the left over yarn she proceeds to knit sweaters for everyone in her class, her teacher, her family and friends.  There is still yarn left over and she knits sweaters for things that don't even wear sweaters.  An archduke wants her box of never ending yarn and when she refuses to sell it, he steals it, only to find the box is empty.  A great book on the power of sharing and generosity.
Should I Share My Ice Cream? (An Elephant and Piggie Book)
 by Mo Williams
The decision to share or not to share is a difficult one and Elephant agonizes over it.  But once he drops his ice cream and no longer has any, he is quite grateful when Piggie decides to share her ice cream.  A good book to generate discussion on when and why one should share and how decisions are made.
The Big Birthday Surprise: Junior Discovers Giving (Life Lessons with Junior)
 by Dave Ramsey
When Junior gets some money for his birthday, he discovers the joy of giving to others in need.  Another great Dave Ramsey book focusing on the importance of generosity and giving.
Starting School
Brand new Pencils, Brand new Books, by Diane deGroat
Gilbert starting school and his sister is starting pre-school.  Both are a little nervous but both make friends and enjoy their day. even if it isn't quite what they expected.
Study Skills
Annie's Plan by Jeanne Kraus
Annie is smart. She can read chapter books and do math but staying focused and completing work is hard for her. Working with her teacher, her mom and dad and the school counselor, she develops lots of new strategies to stay on task, get her work done and be successful at school. This book could be used in a study skill group very effectively.
Teamwork
The Little Red Hen by Paul Galdone
We all know the story of the Little Red Hen who plants the wheat, tends the wheat, harvests the wheat and bakes the cake all by herself while the lazy barnyard friends stand by and watch. When it comes time to eat the cake, the friends are willing but in this version she eats the cake all by herself down to the last crumb. The end result however is that in the future the dog, the cat and the mouse become willing and even eager helpers from then on.
Bat's Big Game by Margaret Read MacDonald
Bat is determined to be on the winning soccer team.  He sizes up the two teams and decides that the Animal team is stronger than the Bird team so he joins them. When the animals quiz him about his qualifications (doesn't he have wings after all?), Bat assures them that he is not a bird but an animal with fur and teeth.  Bat is happy with his decision until the Birds start winning at which point he jumps ship and joins the Bird team (doesn't he have wings after all?).  Bat is happy with his decision until the Animals start winning, at which point he tries to switch back the to the animal team.  Bear however calls his bluff and Bat winds up with no team at all.  Bat learns a lesson that he can't play on both sides at once.
Duck in the Truck by Jez Alborough
When Duck gets his truck stuck in the muck it takes the help of Frog, Goat and Sheep to get him out, which leaves his friends... stuck in the muck.  A good story to discuss what is teamwork and how friends need to be repaid for their efforts.
What People Say About The Wyatt Books
kind words from educators, parents, and kids!
"

Going to kindergarten is a milestone for everyone and the beginning of the year is usually filled with excitement and angst.  Wyatt the Wonder Dog addresses the typical concerns that most children have in a sweet and relatable way.  Kindergarten really is fun!

"
"Wyatt the Wonder Dog Learns about Teamwork is another great example of helping kids improve their social skills.  It teaches kids the power of working together and how much better we are when we work as a community"
"[Wyatt the Wonder Dog Learns about Mindset] This book is funny!  It's dogs doing things that only people do!  I learned to try new things."
Wyatt the Wonder Dog Learns about Giving is a delightful book that teaches kids (and reminds adults, as well) that generosity is possible no matter how old, young, rich or poor we are.  This is a powerful message and an engaging story that every child will love. 
~Jen McDonough, author of Living Beyond Rich
Wyatt the Wonder Dog Learns about Friendship teaches not only friendship and making connections, but also how to become successful at problem solving. Great for school counselors, teachers and families.  Bravo! 
Sharissa Shatten~ School Counselor
Feeling left out? Need help getting along with friends? Wyatt the Wonder Dog Learns about Cooperation weaves important life skills into engaging story telling. Join Wyatt as he learns how to be the superhero in his group of friends by using cooperation and compromise.
~MaryFrances Gonzalez MACCCSLP
Have you ever had a friend that did some things that you disagreed with? Wyatt does and he doesn't know what to do about it. Join Wyatt as he learns that being honest with his friend is the best and only way to solve the problem. A great story!
~Lynn Hughes M.Ed. school counselor
If you've ever lost your lunch money or misplaced your favorite toy, you can relate to Wyatt the Wonder Dog.  This adorable story offers simple, helpful ideas that kids and parents can use to make life less stressful and more fun!
~Erin K. Casey, author