Wyatt the Wonder Dog School Counselor Resource Kit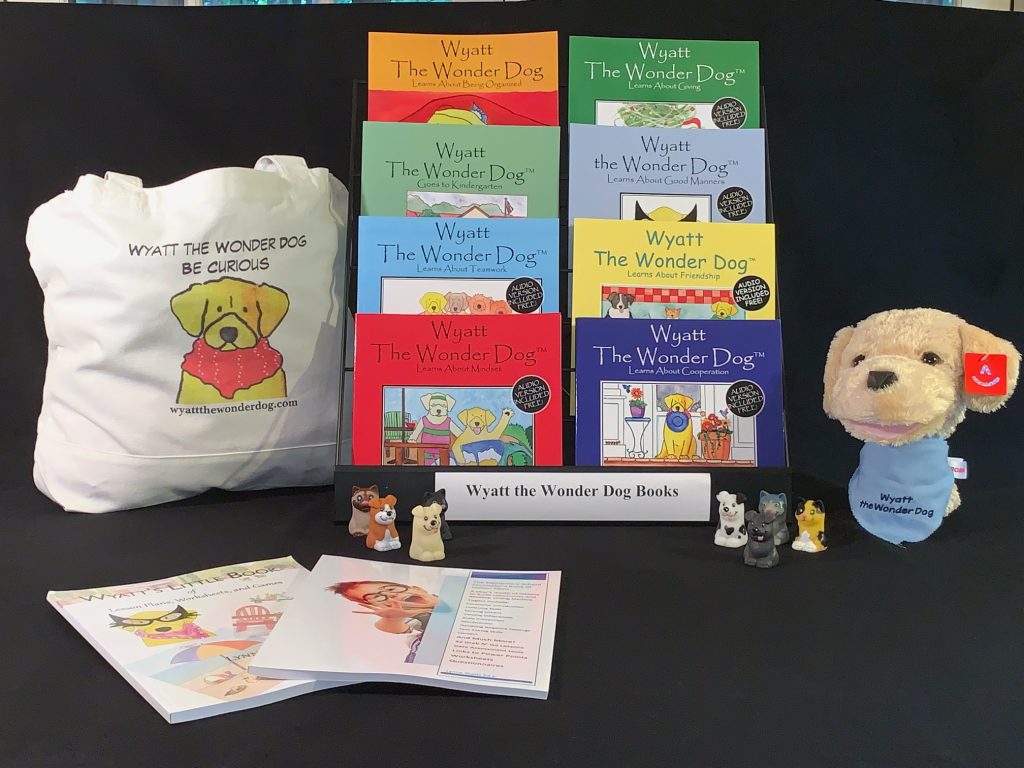 Wyatt the Wonder Dog School Counselor Resource Kit
You asked for it and we've put it together for you…
Wyatt and I have been working really hard on a brand new product:
Here it is: A Wyatt the Wonder Dog Kit that will take you all the way through the entire school year with lesson plans, stories to read and a puppet to share.
I know—it's unbelievable!  Here's what it includes:

8 Wyatt picture books-each is a grab 'n go lesson with discussion questions and an activity in the back

 The Elementary School Counselor Book of Lesson Plans– 32 grab 'n go lessons, links to 3 PowerPoints and a calendar to structure your entire year 

One Wyatt the Wonder Dog puppet with bandanna to accompany the Wyatt stories. 

Wyatt's Little Book of Lesson Plans, Worksheets and Activities to extend the Wyatt picture book lessons.

Seven finger puppets for interactive lessons 

A Wyatt tote bag to carry it all in:)
It's got Wyatt doing the happy dance and he can't wait to send YOU, your very own kit to start out the next school year with a BANG.
See why I was so excited?
Such a deal!!  Order your kit here:
Please follow and like us: