5 Awesome Books for Getting Stuff Done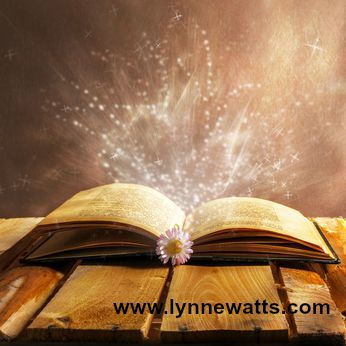 Do you feel like you are always on the go but never getting stuff done?
Exhausted at the end of the day, but wonder if it was worth it?
Think that items on your To-Do-List are multiplying like rabbits but the hours in the day are shrinking?
Systems and Schedules are Key to a Creative Life
Many creatives are free spirits who dislike systems and structure.  One of the key things that I often work with newly entrepreneurial clients on is creating a schedule and organizing their priorities.
Notice that I didn't say time management.  You can't really manage time.  Time moves on regardless-but you can take control of how you schedule your day.
Creating a business is exciting and energizing when you are in the idea stage.  Once you progress into the actual implementation stage–it is easy to become driven by the demands of the moment.  Much better to live a creative life where you determine your priorities and schedule rather than a reactive life where you are reacting to whatever and whoever comes your way.
Creating your business in a world where many are satisfied with staying in their comfort zones requires vision, courage, commitment and consistency.   Is it possible to maintain your free spirit even when you have structure? Absolutely!   Systems and schedules provide the consistent action that will result in business success while helping you maintain your energy.
Here are 5 awesome resources on priority management that I often recommend to clients:
Start with Why: How Great Leaders Inspire Everyone to Take Action
Too many entrepreneurs start a business because they are chasing the next great way to make money.  In his book, Start with Why, Sinek makes a case for recognizing why you want to create your business first.  Not only do you need to know your why but you need to understand how it is unique to you and your vision.  Knowing your why then drives your business system and priority management.
EntreLeadership: 20 Years of Practical Business Wisdom from the Trenches
  Dave Ramsey takes you through the development of a business from start to finish and he doesn't leave anything out! His principles are well thought-out and proven successful.  He includes a whole section on how to set priorities.    No B.S. Time Management for Entrepreneurs: The Ultimate No Holds Barred Kick Butt Take No Prisoners Guide to Time Productivity and Sanity
While Dan Kennedy is an entrepreneur who is managing a large scale business, many of  his management tips are still worthwhile for the solo-preneur.  Some of the most important ones are:
Self-discipline is the secret sauce that makes you unstoppable
Recognize and avoid the time vampires that want to suck you dry
As an entrepreneur, your time is valuable–plan well!
Essentialism: The Disciplined Pursuit of Less
I've read this book over and over.  The author makes a great case for simplifying your life and your business. Less is truly more.  
Procrastinate on Purpose: 5 Permissions to Multiply Your Time
This book addresses time management from a very unusual perspective.  Vaden maintains that many times we waste time by being too efficient and focusing on the wrong thing.  His system for setting priorities is unusual and effective. In the beginning of your entrepreneurial journey, setting priorities and creating systems will one of your biggest challenges.  How you handle that challenge will determine the success of your business.
  Ready to make a change in your life? Want to create an exit plan from your job? Need a coach to hold you accountable?  
Email me to set up a free coaching clarity call:  dream@lynnewatts.com
Let's start making a new future together.